NOMADIC FURNITURE #1 - Locking Table - 8 week evening course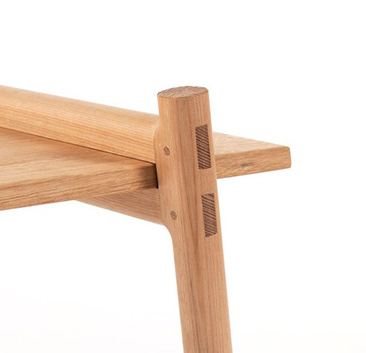 NOMADIC FURNITURE #1 - Locking Table - 8 week evening course
This is the first in a series of projects inspired by Designer Victor Papeneck's book Nomadic Furniture.
During the 8 week course students will produce a coffee table designed with fixing free assembly in mind, for ease of portability and storage.
You will use hand tools to produce mortise and tenon joints and shape the legs. Joinery and hand skills include planing, chiselling, sawing, sanding and finishing.
While the focus is on making we will also discuss the use of materials, properties of timber, sustainability and socially responsible design.
The finished project will be yours to take home.
This course is beginner to intermediate level.
All materials and tools will be provided for your use while on the course.
Tuesday Evenings 6-9PM
PLEASE CLICK ON THE TAB BELOW TO SEE AVAILABLE DATES